Since 1963, IPS has been opening a window to the world for young children from all corners of the globe, and your support allows IPS to continue its mission. In addition to capital improvements, the Annual Fund provides crucial support for financial aid and professional development for faculty and staff. To learn more, see the FAQs below.
Use the form below to make gifts by credit card, check, or Venmo. To arrange wire transfers, recurring monthly payments, and gifts of stocks or other securities, please contact Charlene Sison, [email protected].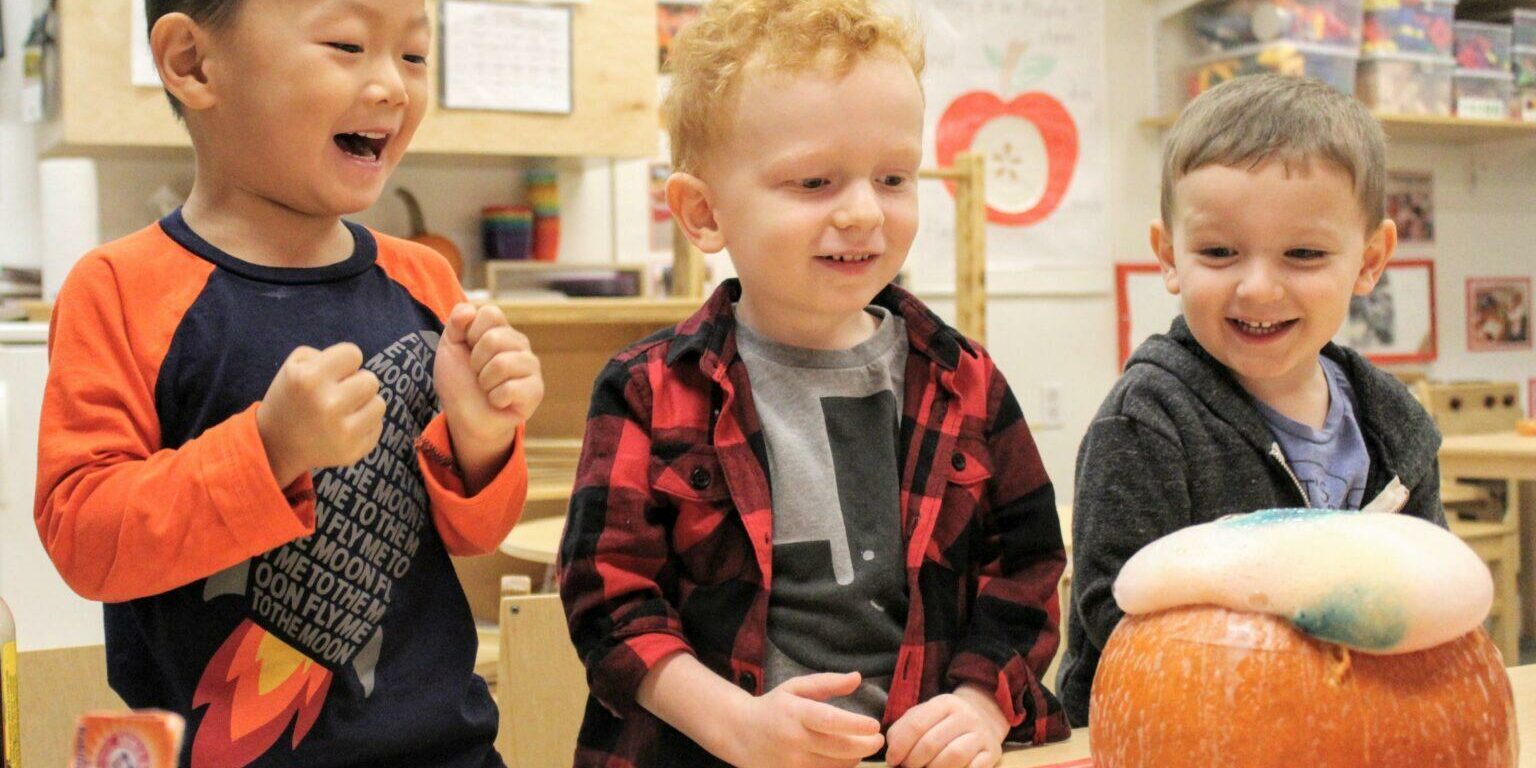 Gift Designations
While IPS appreciates unrestricted gifts that we can direct to the areas of greatest need, you may designate one or more of the following uses for your donation.
Financial Aid: We pride ourselves in being a truly diverse school community. This includes economic diversity. In recent years, $100,000 to $150,000 of our budget has gone towards grants to families who aren't able to pay the full tuition. We are seeing more applicant families in need of financial aid. By contributing towards financial aid, you will help more families attend IPS.
Professional Development: We support the continual education of our faculty members by reimbursing faculty for up to nine credits annually at a CUNY school towards a Master's degree in education. IPS also holds regular training sessions for the faculty regarding current trends in education and curriculum. Your contribution to professional development will enhance these opportunities for our faculty.
Long-Term Stability: Gifts can be directed to replenish the money used from our reserve fund. This reserve and its investment earnings allowed us to cover the budget deficits during COVID.

The Annual Fund is the main pool of donated money that IPS uses to supplement tuition income. Tuition alone does not cover the full cost of running our school. We rely on generous donors to help us keep IPS affordable to more families. The Annual Fund helps with enhancements such as capital improvements, financial aid, and continuing education for our teachers. The Annual Fund also supports a reserve fund that provides long-term financial stability, particularly against shocks like the COVID epidemic.
The Annual Fund runs from September 1 through June 30 of each school year.
Everyone! Parents, alumni, parents of alumni, grandparents, trustees, faculty, staff, friends, and companies.
Tuition covers the basic operating costs of the school. The Annual Fund allows IPS to:
Grow programmatically and introduce new activities like Handwriting Without Tears and the technology program.

Maintain and make upgrades to the infrastructure of the school.

Award financial aid. Typically, the school awards between $100,000 to $150,000 annually to families in need.
Whatever you feel comfortable giving. Gifts of all sizes are needed and welcomed. Every dollar makes a difference. Ideally, every IPS family would give to the Annual Fund, even if just a token amount, to achieve a 100% participation rate. Some generous families give tens of thousands of dollars.
Some companies, typically larger ones, will make a donation to IPS if you do. Corporate matching gift programs are an excellent opportunity to double the size and impact of your gift to IPS with just a couple of quick steps. Every company's matching gift process is different. After you make your donation to IPS, please contact your company's matching gift office, and they will advise you on the specific process. When making a donation online to IPS, be sure to mark the company match box. You will receive credit for the amount of the gift plus the matching donation.
Here is a list of companies with matching gift programs. Company policies are always changing, so please double-check with your company about their matching gift policy. If you do not see your employer, contact them to ask if they have a matching gift program.
Yes! 100% of your gift is tax-deductible.
Use the form above to make gifts by credit card, check, or Venmo. To arrange wire transfers, recurring monthly payments, and gifts of stocks or other securities, please contact Charlene Sison, [email protected].