Enrichment within the
Preschool Day

The International Preschools offers a comprehensive Specialty Program that broadens the scope of our curriculum while complementing the play-based classroom experience that defines the school. The multidisciplinary program is designed to enhance our students' cognitive, social-emotional, physical, and creative development. The broad spectrum of classes offered gives our students an array of multi-sensory play experiences and allows them to explore new arenas and become engaged, inquisitive, and self-confident learners.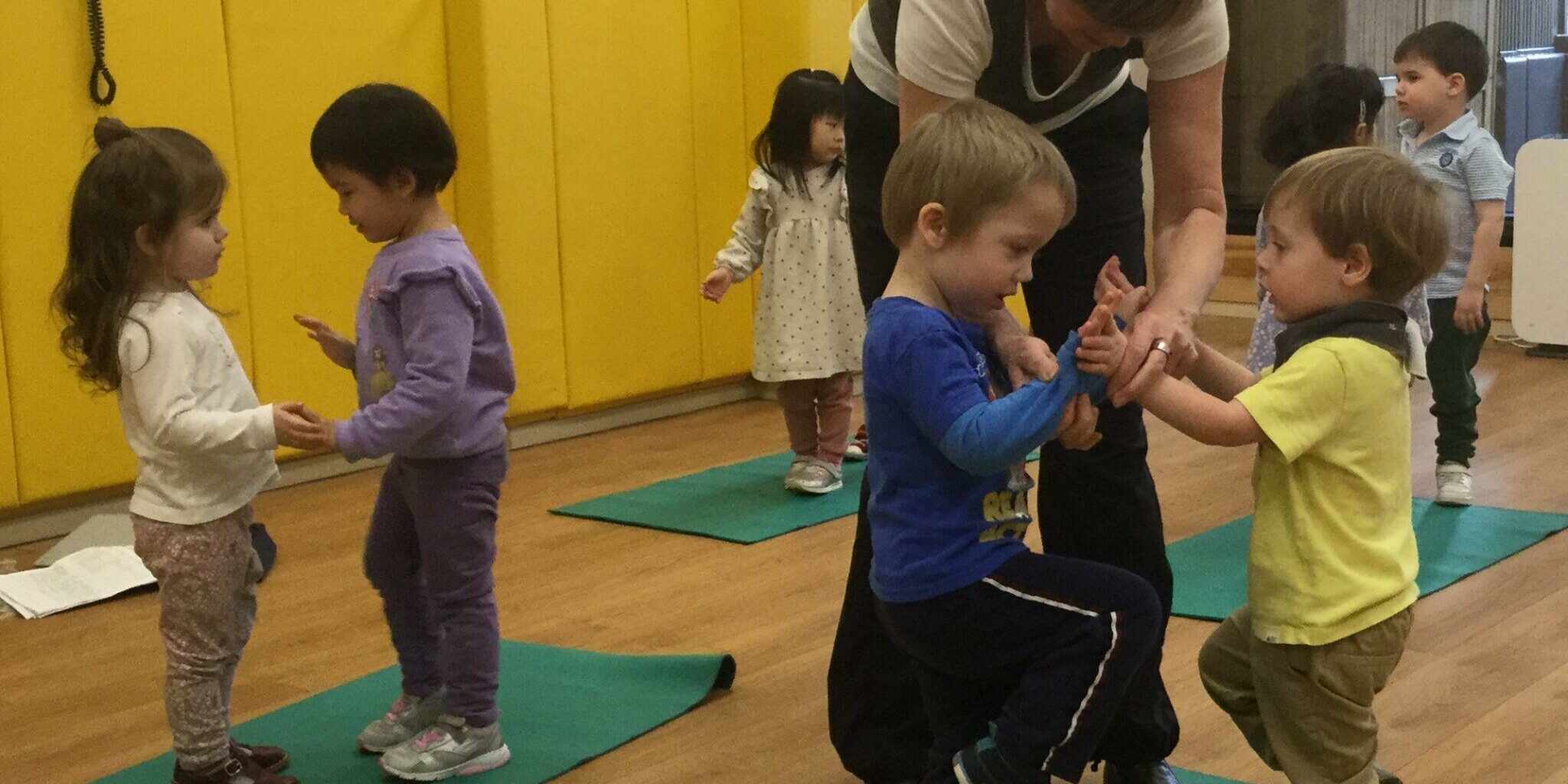 Creative movement classes at IPS are concept-based and open-ended, creating a spontaneous environment where improvisation and composition are taught and explored.
Concepts presented are based on Laban Movement Analysis (LMA), the fundamental elements of all dance techniques. Using what, where, how and with whom questions, children are guided to discover, explore, and develop their choices throughout each lesson. The format alternates between teacher-directed and student-centered activities, allowing children to construct their own learning, which increases their motivation and memory.
A dance curriculum can enhance a student's performance in all aspects of life, both socially and academically. Offering creative dance to young children is a perfect vehicle for enhancing the mind-body connection and realizing its importance as part of the total education package.
Some of the benefits of our Creative Movement classes include:
Spatial awareness
Motor planning
Cognitive development
Coordination
Balance
Interpersonal intelligence development
Rhythmic and musical development
Proprioception
Vestibular development
Can aid in sensory integration
Language/vocabulary growth
Fine motor development through manipulating props and instruments
Gross motor development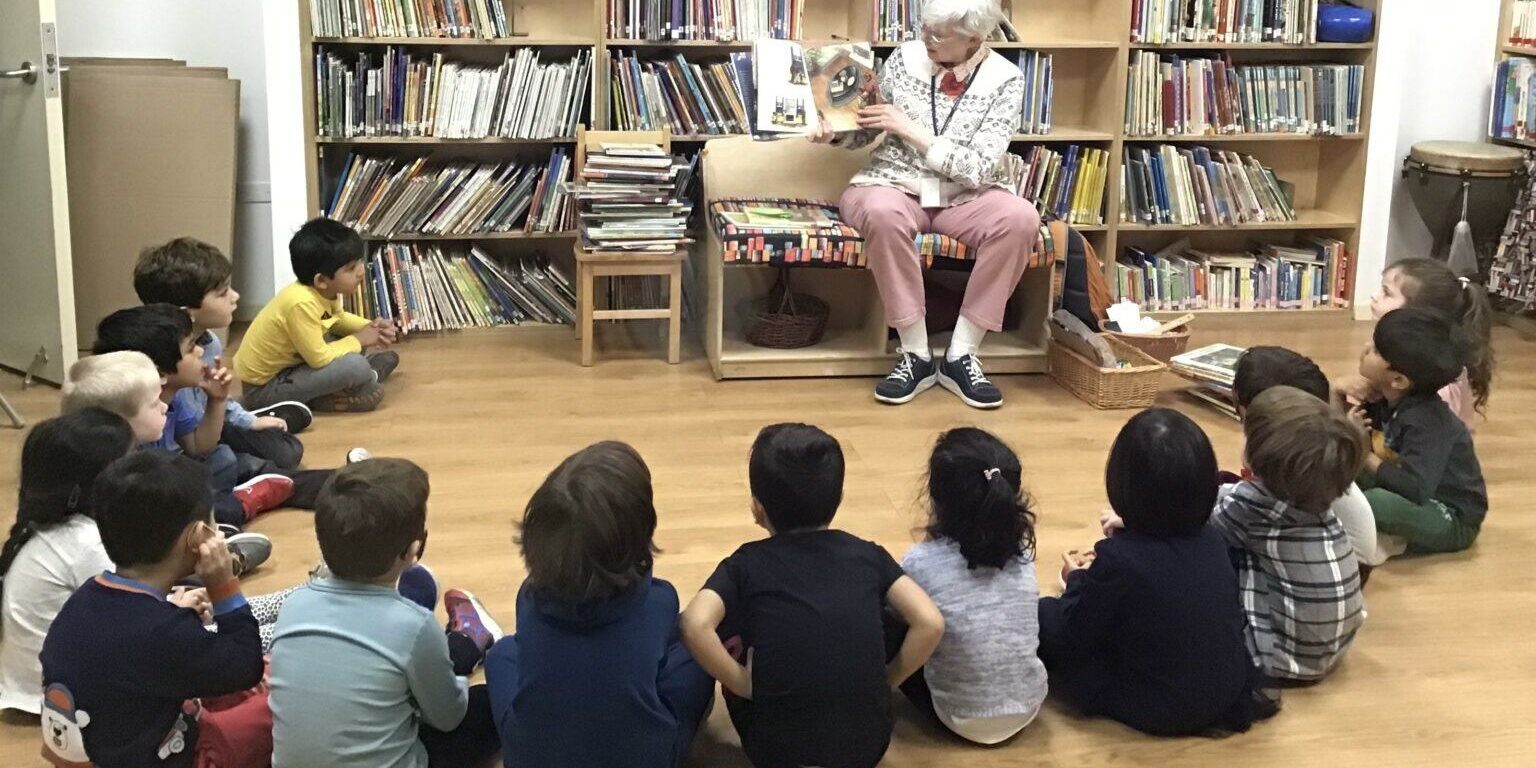 IPS's library curriculum is based on the premise that young children deserve high-quality books which reflect their own life experiences. At the same time, the children are encouraged to build upon their imaginations by using the stories read aloud as a jumping-off point. They are introduced to the concepts of reading for information and for pleasure. During Library class, students explore story structure and book categories and organization as well as the jobs of an author and an illustrator.
Through read-alouds, storytelling, finger plays, puppetry, poems, and songs, students are also exposed to reading readiness skills. Reading readiness includes print awareness and print incentive, phonemic awareness, and factual knowledge. These skills are taught to all of the classes at IPS through literary works using rhythmic language, chants, and songs.
Each IPS program has different needs for their curriculum, and the Library curriculum is adjusted to meet these requirements in the following ways:
2s (Red Rooms): Listening to books with repetitive language, point-and-say books, books that pose simple questions, and simple stories with predictable plots
3s (Green Rooms): Listening to simple stories that can be dramatized, learning counting rhymes and songs, and the repetition of captivating phrases
4/5s (Pre-K): Retelling, "reading" or memorizing favorite stories; using characters and situations from literature in socio-dramatic play; sustaining interest in stories with increased plot and character development; enjoying and exploring stories with basic concepts, human emotions, and relationships; and distinguishing between real vs. make-believe and "good" vs. "bad" behaviors
The IPS library is a lending library. Children learn to care for books, take turns with books, and return books.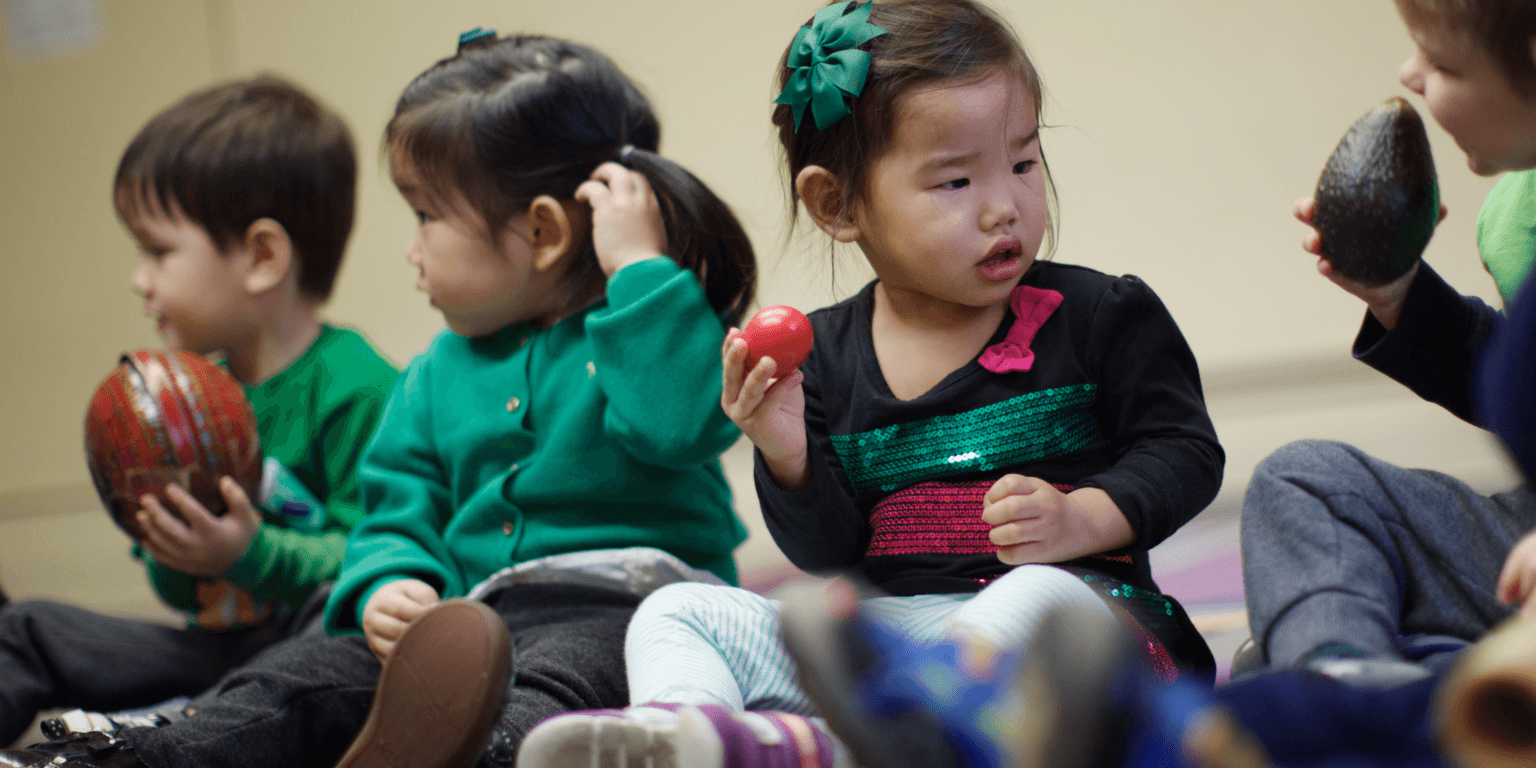 The music program at IPS is experiential. Each lesson allows children to sing, dance and respond to music in an interactive way as they develop memory, listening and motor skills. Throughout the program, children will develop an appreciation and respect for the musical experience.
The overarching goals of the program are:
to make children comfortable with listening and participating in the music-making process
to give the children an introduction to musical concepts and vocabulary, such as loud (forte) vs. soft (piano) and slow (adagio) vs. fast (allegro)
to become more aware of the body and voice through musical concepts
to introduce the children to instruments from all four musical families: brass, woodwind, percussion, and string
The year begins with children learning and practicing songs from around the world to prepare for our multilingual, multicultural sing-along on UN Day. This remains a theme throughout the year's curriculum, as we often return to our favorite songs from this time.
For the second half of the year, the children are reintroduced to musical instruments with an introduction on "how" they are played: percussion instruments are hit or shaken; wind instruments are blown into. Hands-on experiences with these instruments are provided as much as possible. The emphasis on multiculturalism is carried through the curriculum via the instruments, whose origins and usage are introduced from different countries.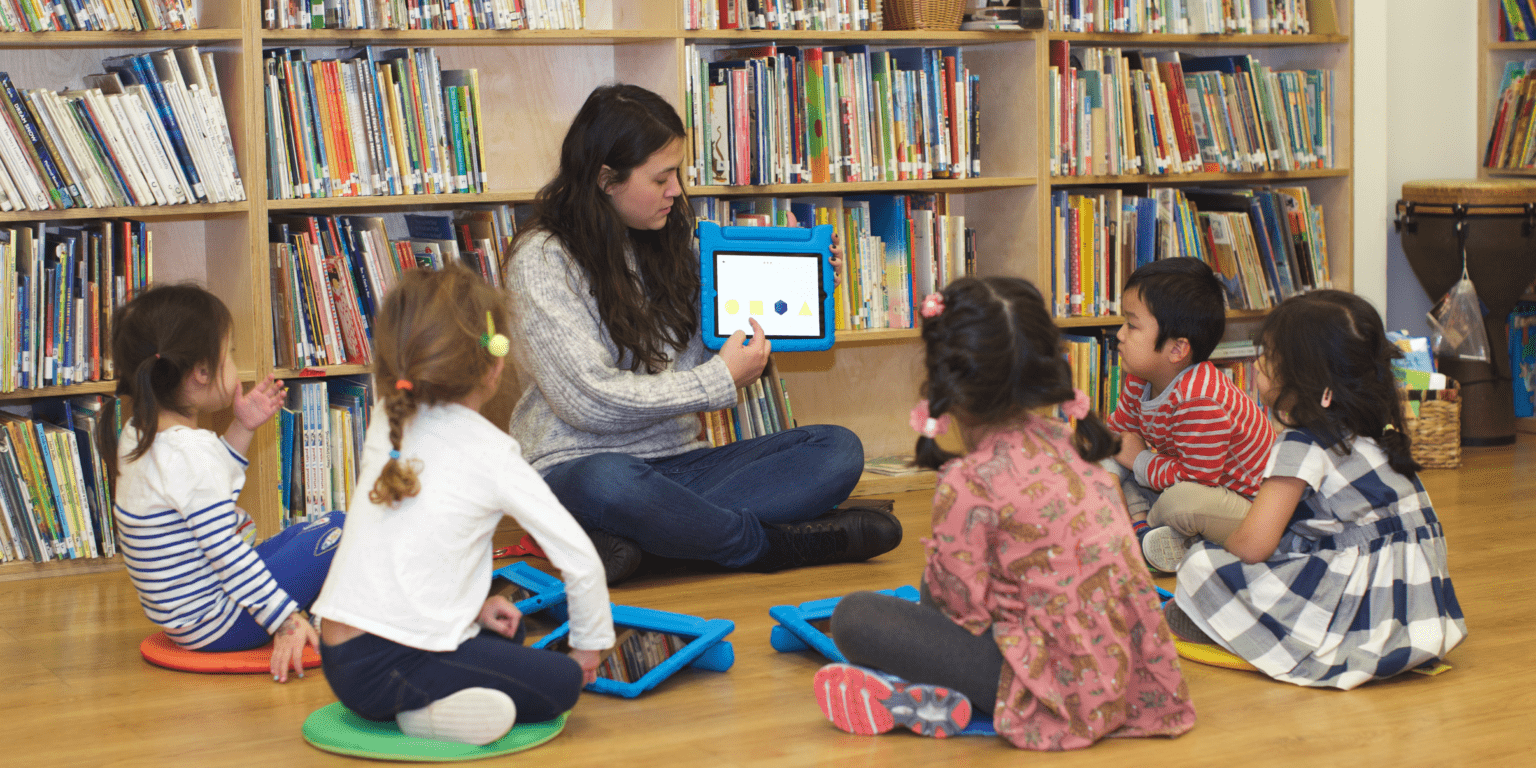 The technology program at IPS plays an important role in the curriculum at our school. It does not replace hands-on learning; rather, the technology program acts as a tool which helps facilitate the learning process through educational apps and coding robots.
The 4/5s (Pre-K) classes attend weekly technology classes throughout the school year. The students are separated into smaller groups for this specialty class; each child receives about ten minutes of iPad time per class per week. For the fall semester, the children work on apps which teach the children directional terms (forward, backward, left, right); enhance math skills that the children are learning within the classroom (patterning, sorting, sequencing); and introduce the concept of coding to the students. During the second semester, the children begin working with Cubetto, a coding robot. The children will use the skills learned during the first semester to assist with coding and programming Cubetto (for example, getting Cubetto to move from point A to point B). Because Cubetto is an interactive toy robot, the children acquire coding skills while learning through play.
The 3s (Green Rooms) begins technology class during the second semester of the school year. Through educational apps, children will work on strengthening various skills such as fine motor control, spatial relations, and patterning. They will work on apps with puzzles, mazes, and some art and painting, which again allow the children to acquire new skills while learning through play.