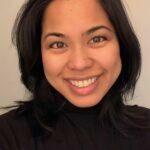 We could not have asked for a better first school for our children. IPS gave both of our children a way to express and take pride in their individuality while learning how to be caring and responsible community members. In particular, the way they modeled conflict resolution to empower the children to resolve disagreements allowed my sons to play and learn confidently in any environment. The IPS administration, faculty, and staff were all united in their mission to create a safe, loving, engaging place of learning. This was evident from my kids' excitement to start the day at drop off, bright smiles on their faces at pickup, as well as the stories and school projects they brought home. The parent community was lovely and it was not just our children who made lifelong friends here. Finally, when it came time to leave the Pre-K nest, the administration and teachers were so knowledgeable, organized, and supportive while helping us find the best place for both of our children to continue their schooling. We are so grateful for our time at IPS!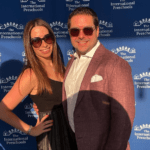 From the very first day that their child walks through the school's doors, until the day they graduate and then even many years AFTER they graduate, every IPS parent both past and present will tell you… there truly is no place like the International Preschools. The teachers are beyond nurturing and invested in their student's growth, the administration is beyond knowledgeable and accommodating and the parent community is beyond welcoming and inclusive. The school provides their students with an incredible academic foundation in the most warm and conducive environment, preparing them for the grades beyond preschool and providing them with a lifetime love of learning. Watching both of our children thrive during their time as IPS students has been one of our ultimate parenting joys. We are incredibly proud to be part of the IPS family.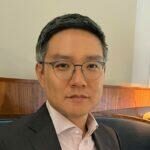 As parents looking for preschool, (or any of the schools), what else would be better than hearing your children saying "I don't like the weekends because I cannot go to school!"? For both of our children and for total of 6 years of sending them to IPS, this is what we have been hearing all the time from them. 
It is the teachers who truly truly love their students, the educational philosophy of encouraging children to learn (so much) while they feel like they are "playing", and the community of families so warm and caring each other as if we are really a "family". And within that warm, safe environment, the children are learning so much without being pushed to learn, and build invaluable foundations that will help form their character which will last throughout their lifetime. 
Finding IPS and sending my children to IPS was undoubtedly one of the best things that happened to our family. And we cannot wait to see more families and children benefit from this wonderful school and community.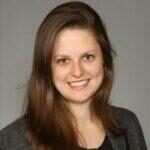 Over our six years at IPS, we have seen our two children blossom. The warm and wonderful teachers at IPS have nurtured their love for learning and curiosity about the world around them.  As an IPS alum myself, it's amazing to see how lPS has remained committed to its values around celebrating international cultures and play based learning.  The school fosters a strong sense of community and kindness, and we couldn't ask for a better foundation for our children to grow, make friends and prepare to become citizens of our modern world.


We knew that we want our kids to go to IPS from our initial meetings with teachers and administrators. It was the only school we applied to and we been very happy for the last 2 years.
Teachers are wonderful and very responsive.
Classes are large and fun.
Parents are very active.
Price is challenging but all pre schools cost about the same and even that does not cover their expenses.
Great school!!!

We are absolutely thrilled with our decision to send our child to IPS. Our son is now in his second year, and he continues to grow and flourish. The staff is fantastic, both loving and nurturing, as well as incredibly qualified and dedicated. We'll be sad to say goodbye to the school at the end of the year, but we do so knowing our child will be academically and emotionally prepared, and coming off of a fantastic preschool experience. We could not recommend IPS any more.