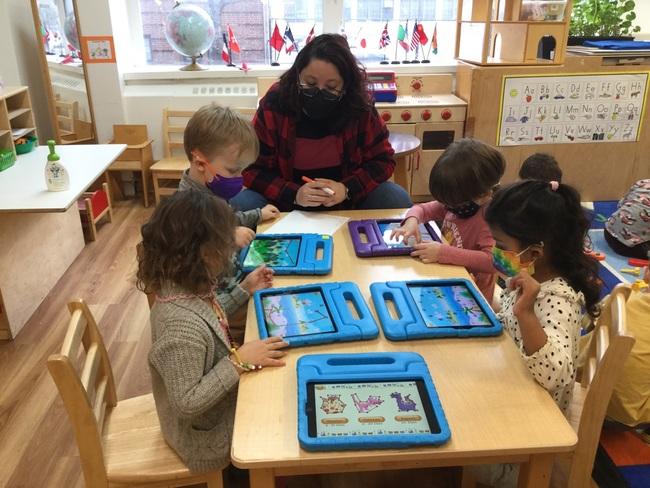 The International Preschools welcomed back in-person specialty classes and after school programs during the 2021-2022 school year.
Once a week, all of the children at both locations attend music, library, and movement classes, facilitated by Mr. Doug, Miss Talcott, and Ms. Peggy, respectively.. The Green and Pre-K classes attend technology class as well, taught by Ms. Chelsea at 76th Street and Ms. Karen at 86th Street. The Green Rooms primarily work on skills such as patterning, sequencing, counting with correspondence, and more using education iPad apps. The Pre-K Rooms use both the iPad and a mini-robot called Cubetto to learn about coding. Green and Pre-K classes at 86th Street also participate in art class with Ms. Deb, using clay and other mediums.
The Red Rooms at both locations enjoy Art Farm classes once a month during the spring semester. Art Farm NYC's resident animal expert, Ms. Gabby, visits the Red Room with animals for the children to observe, touch, and interact with.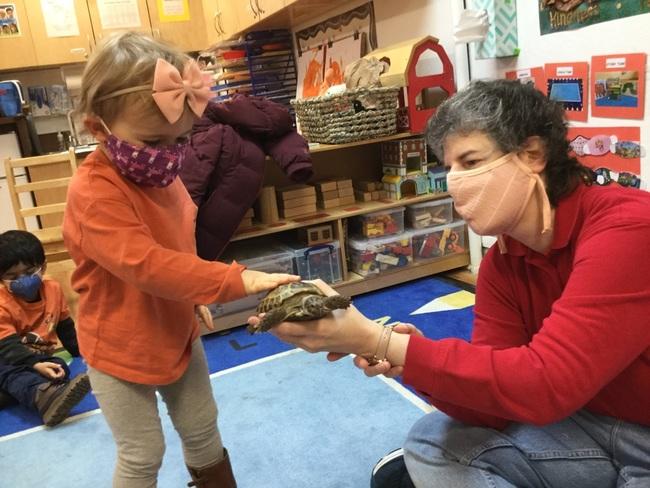 Our after school programs returned for Green and Pre-K Rooms this year, to our students' delight. Programs such as soccer (via Super Soccer Stars), chess (through Chess at Three), TADA! Theater, and art (provided by IPS teachers Ms. Dalia and Ms. Deb) are available for families to choose from. After school programs add a new layer of learning onto a child's day, where they can socialize with friends, hone a new skill, or build upon an established interest.
Here are some photos from our specialty classes and after school programs at both IPS locations: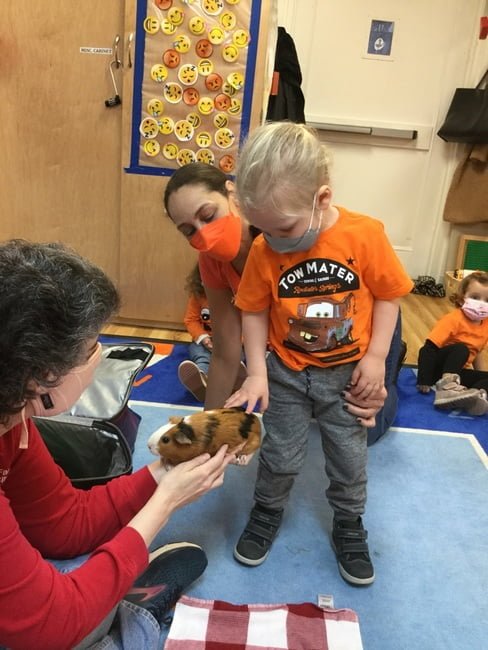 For more information about our after school and specialty classes, visit our website.
Interested in applying to our school? Learn more about the admissions process here.