The International Preschools welcomed the Year of the Tiger with our annual celebrations of Lunar New Year. The Lunar New Year, according to Britannica.com, is "typically celebrated in China and other Asian countries that begins with the first new moon of the lunar calendar and ends on the first full moon of the lunar calendar, fifteen days later." Because the moon cycles, which the lunar calendar follows, change slightly from year to year, the starting date of the Lunar New Year also differs. This year, Lunar New Year commenced on Tuesday, February 1st.
Parents and families of our students shared traditions from their families for Lunar New Year via Zoom. At our 76th Street location, Ms. Emi (Pre-K 2 head teacher) taught the children about the festival of Setsubun, a spring festival celebrated in her native country of Japan. Both locations enjoyed watching a video from the New York Chinese Cultural Center, which gave the children a view of a traditional lion dance as well as a red ribbon dance. (Prior to the onset of COVID-19, the New York Chinese Cultural Center visited IPS in-person.)
Enjoy the following photos of the IPS Lunar New Year celebrations. May this year give you good fortune and great wealth!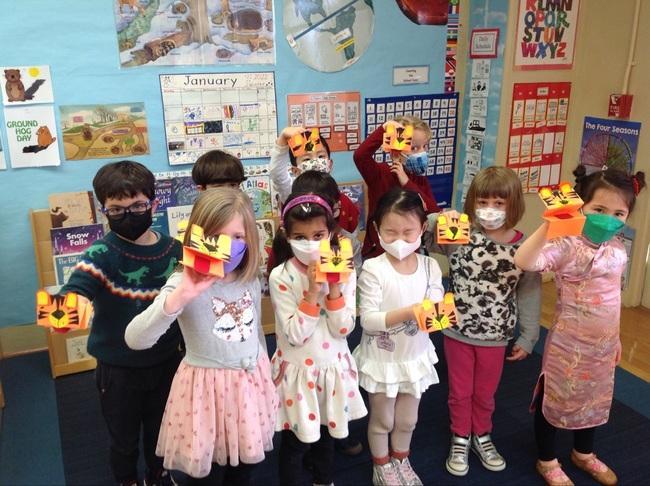 The International Preschools is offering extended day options for the 2022-2023 school year, to better suit the needs of NYC families. Learn more about our scheduling choices on our website.