The International Preschools welcomed its newest (and youngest!) students this January via our IPS Playgroup. The class was created for children ages 16-24 months and meets on Thursdays and Fridays from 9:30am-11:00am.
The IPS Playgroup acts as a first introduction to school for toddlers. The children attend each class with a parent or caregiver, who partake in the activities as well. The sessions are facilitated by Ms. Colleen, who has extensive experience with babies and toddlers and has been with IPS since 2010. Each session, the children take part in a short "circle time" which includes songs, movement, and finger plays. The Playgroup students also take part in art and sensory activities (i.e. play dough, sand, water) and free play (blocks, age-appropriate manipulative toys, etc.).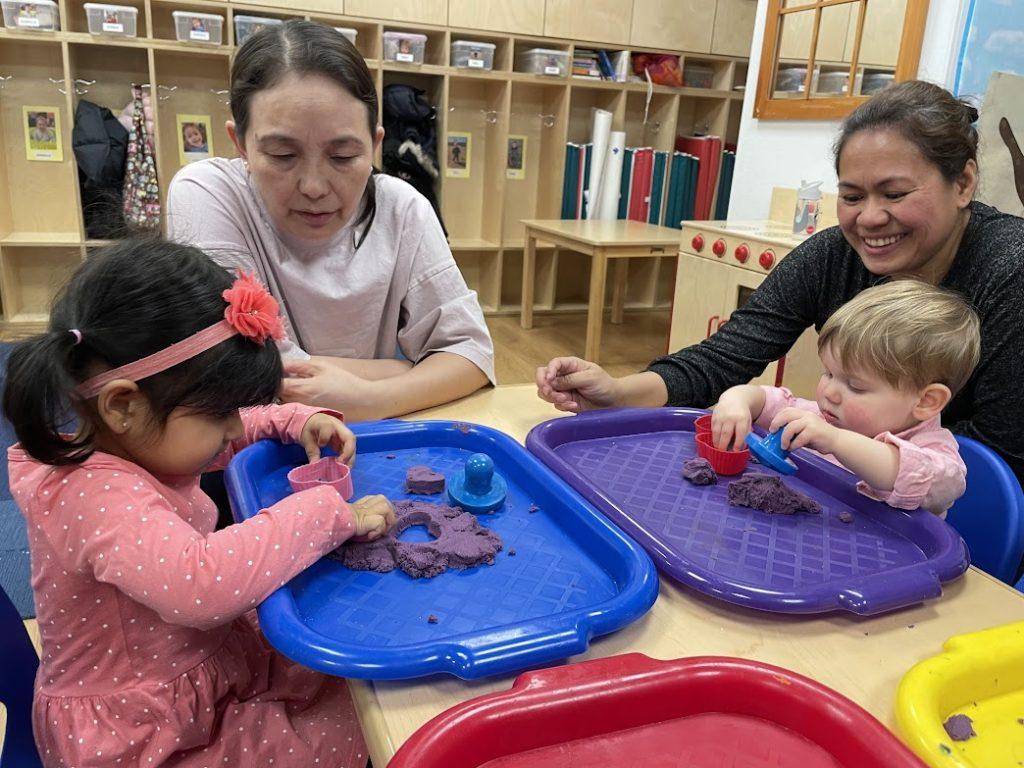 Take a look at our newest students in action during the IPS Playgroup sessions!
We are looking forward to more fun weeks in the IPS Playgroup throughout 2023!
Visit our website to learn more about the admissions process, applying online, joining our IPS Playgroup, and other age level programs at The International Preschools!