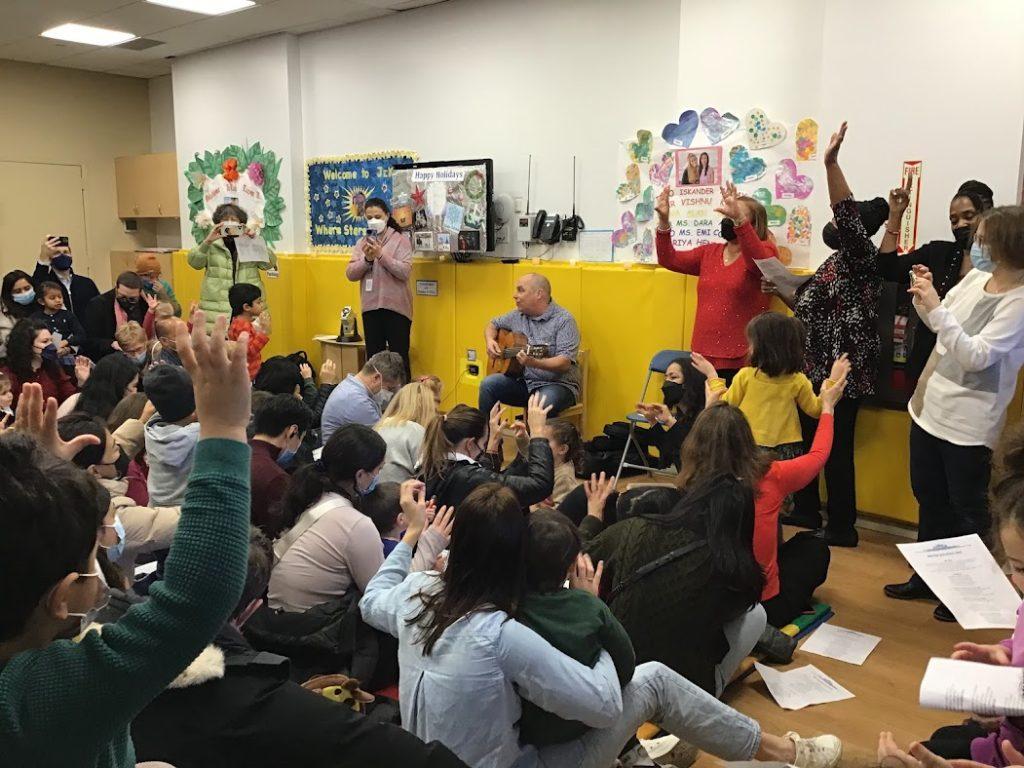 We have a lot of fun events planned during the winter season at IPS! We began by celebrating the Winter Solstice, an annual tradition at our school, on December 13th. For the first time in a few years, parents and families were invited to attend the event in-person! Our music teacher, Mr. Doug, led our students, teachers, and families in holiday and winter-themed songs.
In 2023, the children will take part in a variety of activities. We will celebrate Lunar New Year with another in-person event, hosted by the New York Chinese Cultural Center. In previous years, the NYCCC presented a lion dance and a ribbon dance, which the children took part in! Many of our classes have welcomed the new year this week by hosting their own in-class festivities.
Later in the winter, IPS will take part in its first-ever Kids Heart Challenge, presented by the American Heart Association! This will take place in February, during American Heart Month.
Visit the blog during the coming weeks for more information (and photos!) of these exciting events!
Interested in learning more about IPS? Visit our website for details about our play-based learning curriculum, our spectacular faculty and staff, and how to apply to our school.