The holidays are the perfect time to teach young children about giving back to those in need, and IPS students are no exception.
Each year, the school community participates in food and toy collections to give to outreach organizations in New York City. Our Location/Education Director, Monique Tabbs, spearheads the November food collection in which the contributions are distributed in time for Thanksgiving. This year, IPS is working with City Harvest NYC, which is the city's largest food rescue organization.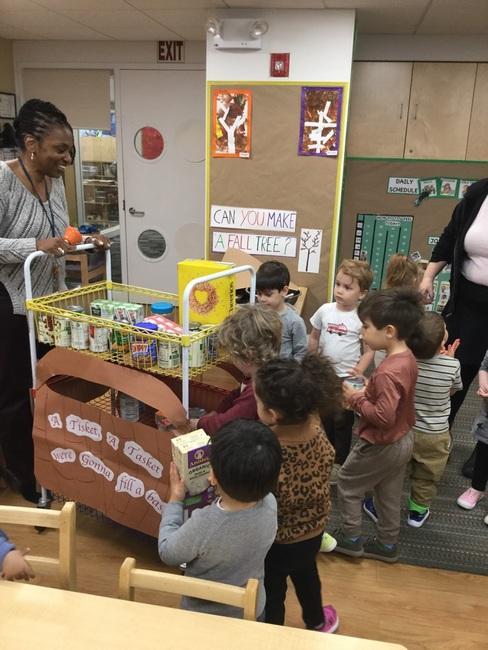 To introduce the concept to the children, Monique visited our Green (3s), Pre-K (4s), and Junior K (4s/5s) classrooms to read them a story about giving. She tells the children about the goal, which is to collect food for people who do not have enough to eat. She encourages the children to bring in canned goods and other food items for donation. Each day during the food drive, Monique wheels her basket into each classroom and, if the children have brought in an item to donate, they place the can or box into her basket. The children are so excited to take part in this activity, and by actually "donating" the items themselves, a home/school connection is created.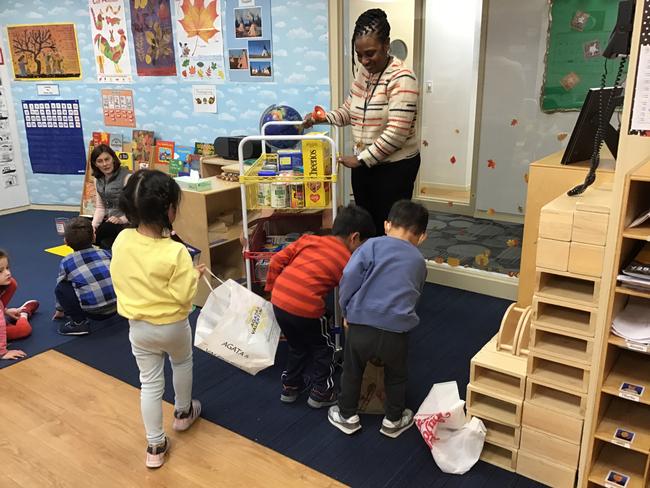 In December, we are looking forward to partaking in a toy drive for those less fortunate in time for the holidays.
Thank you to all those who donated to this cause, which will help fellow New Yorkers!
Interested in learning more about our school? Visit our website to read more about our facilities, teachers, and specialty classes.