Fall is a busy season here at The International Preschools. We celebrate the seasonal changes that occur in the fall (i.e. apples, pumpkins, leaves, acorns) as well as the holidays that occur: United Nations Day, Halloween, Diwali, and Thanksgiving.
United Nations Day (October 24th) is a special day for the IPS community. Much of the month of October is spent highlighting and appreciating the multiculturalism that sets IPS apart from other schools. The children and teachers spend time observing what is the same and different about each other.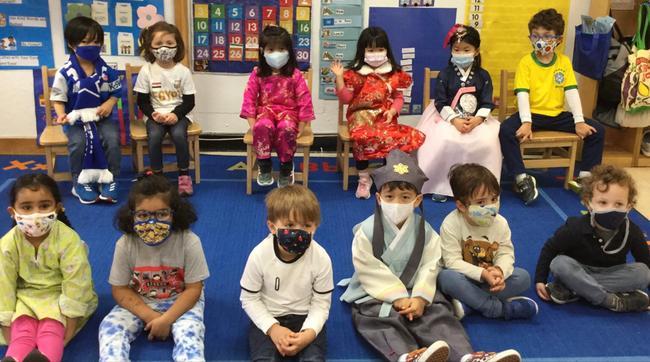 After United Nations Day, our school quickly jumps into Halloween mode, with festivities at both locations. On November 2nd, IPS then celebrated the Hindu holiday of Diwali with Zoom presentations from the Ajna Dance Company, as well as "culture shares" initiated by families who observe the holiday. Rounding out the month of November is the American holiday of Thanksgiving, which is commemorated at IPS with classroom "feasts" as a way of coming together to share a meal with friends.
Please enjoy some highlights from the last month, which includes photos from our classroom learning about United Nations Day, Halloween, Diwali, and the fall season!
Ready to join the IPS community for the 2022-2023 school year? Learn more about our admissions process on our website.