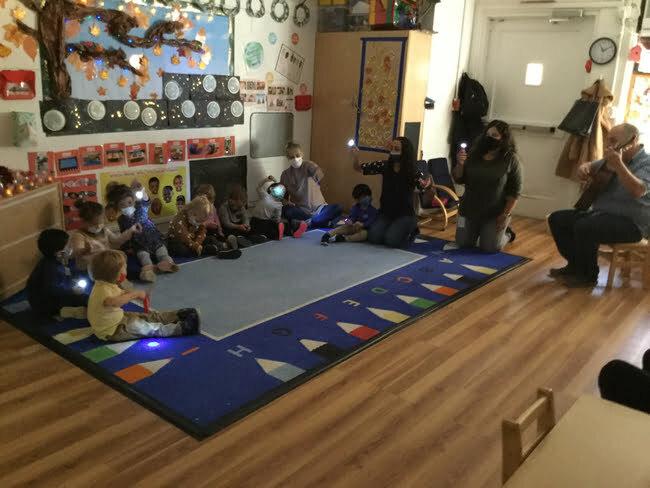 At The International Preschools, the children and teachers spent time learning about the Winter Solstice throughout the month of December, concentrating on the concepts of light and dark. The majority of the holidays occurring during the months of November, December, and January honor the idea of light via candles, the sun, the stars, fire, etc. after the longest night of the year, which is the Winter Solstice.
In the classrooms, one of the ways that the children acquired information about the Winter Solstice was by examining the holidays that are celebrated at that time of year. This is done within the classroom curriculum and through culture shares, where parents visit the school virtually via Zoom (due to COVID restrictions) and teach the children about the holidays that they celebrate. Some of the "festivals of light" presented at this time of year include Christmas, Hanukkah, the Feast of St. Lucia, Diwali, Yule, Kwanzaa, Boxing Day, and the Three Kings.
See below for photos from the classrooms celebrating the Winter Solstice and exploring the concepts of light and dark, as well as our annual Winter Solstice celebration.
Winter Solstice and Holiday Season Gallery: